Just 2% of all cultural institutions receive nearly 60% of all contributed arts revenue.
Not Just Money: Equity Issues in Cultural Philanthropy, Helicon Collaborative, 2017.
Art promises to bring about change, but many art institutions still serve the elite.
Museums receive public money to serve the public. But they hear from, and answer to, the people who show up, a small segment of the population that doesn't reflect the whole. To truly serve the public, museums must understand what their galleries feel like to the demographic majority outside their current visitor base. It turns out this isn't easy.
Free days aren't enough to bring in new voices—studies show they usually serve people who already visit museums. Beyond the admission fee, a trip to a museum can incur transportation, food, and childcare expenses, alongside the opportunity cost of time diverted from work or leisure. This is a lot to ask – especially if you're not sure what you find in the museum will reflect your lived experience or heritage.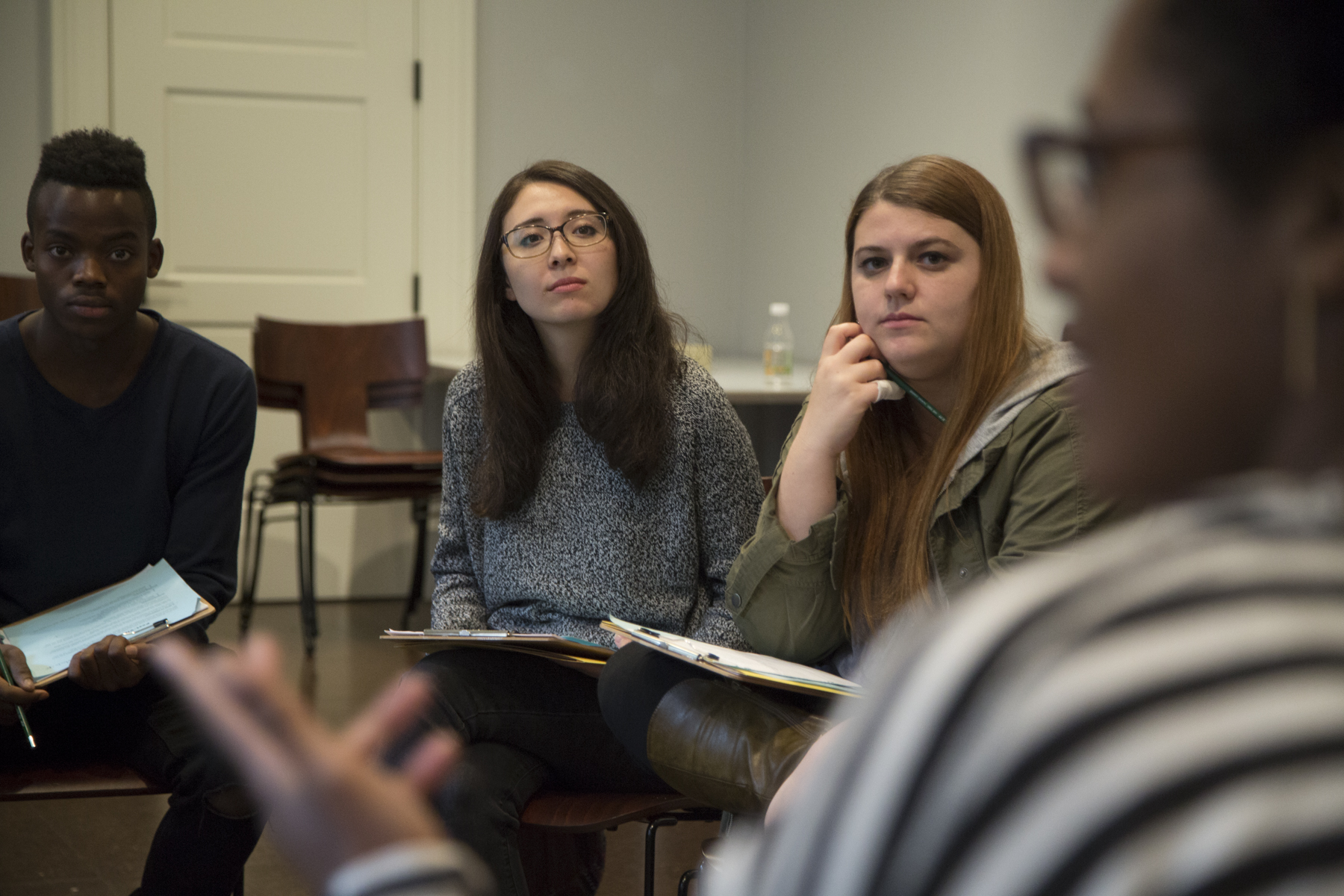 Only 4% of foundation funding goes to groups that focus on serving people of color.
Not Just Money: Equity Issues in Cultural Philanthropy, Helicon Collaborative, 2017.
Look at Art. Get Paid. is socially engaged artwork that pays people who rarely, if ever, go to art museums to visit one as a guest critic. Critics share their time and expertise on what the museum looks and feels like from the perspective of a newcomer. Cash payment ensures that critics leave the museum with a currency that holds value across all intersections of race and class within our capitalist system.
The program was created by a small, independent, group of visual artists and researchers. The first iteration took place at the Museum of the Rhode Island School of Design, a comprehensive art museum in Providence, Rhode Island.
Critics were paid with institutional funds from various academic divisions at RISD. The program was advertised in English and Spanish on public buses, and a final 41 participants were selected. Priority was given to those who had never been to a museum, along with people of color.
Historically, museums have sought to enlighten and civilize a public. Look at Art. Get Paid. asks: How can the museum be enlightened by those who are not presently served by it?